Dirk Stauthamer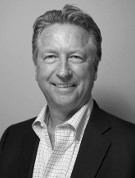 USA
1165 N. Clark
Suite 502
Chicago, IL 60610


+1 312 957 0337

+1 312 957 0335

This email address is being protected from spambots. You need JavaScript enabled to view it.

Dirk is a consultant in the Chicago office, with over 30 years of global experience in the Consulting, Engineering, Procurement, Construction (EPC) & Operations industry. Dirk's Human Capital Management experience in EPC spans a variety of market sectors such as: the Industrial sectors of Manufacturing, Telecommunications, Oil & Gas, Chemicals, Power, Water, Transportation, Environmental, US Federal and other Governments. Over the span of his career he worked at World Headquarters, Major Projects and Regional Offices with a variety of global assignments.

Prior to entering executive search, Dirk spent 11 years with URS and 22 years with CH2M Hill that included five years in financial roles and 29 years in human resources

Dirk has broad global experience in helping companies and leaders develop, recruit, motivate and deploy human capital to achieve strategic goals through internal development and M&A. Over the course of his corporate career Dirk provided leadership for major organizational initiatives across six continents that included client and revenue acquisitions, green-field start-ups, JV formations, mergers and acquisitions, and talent acquisition projects. Dirk speaks five languages acquired in the countries where he lived and worked.

Specialisations